Event 2020-11-18: Annual Research Advisory Committee meeting 2020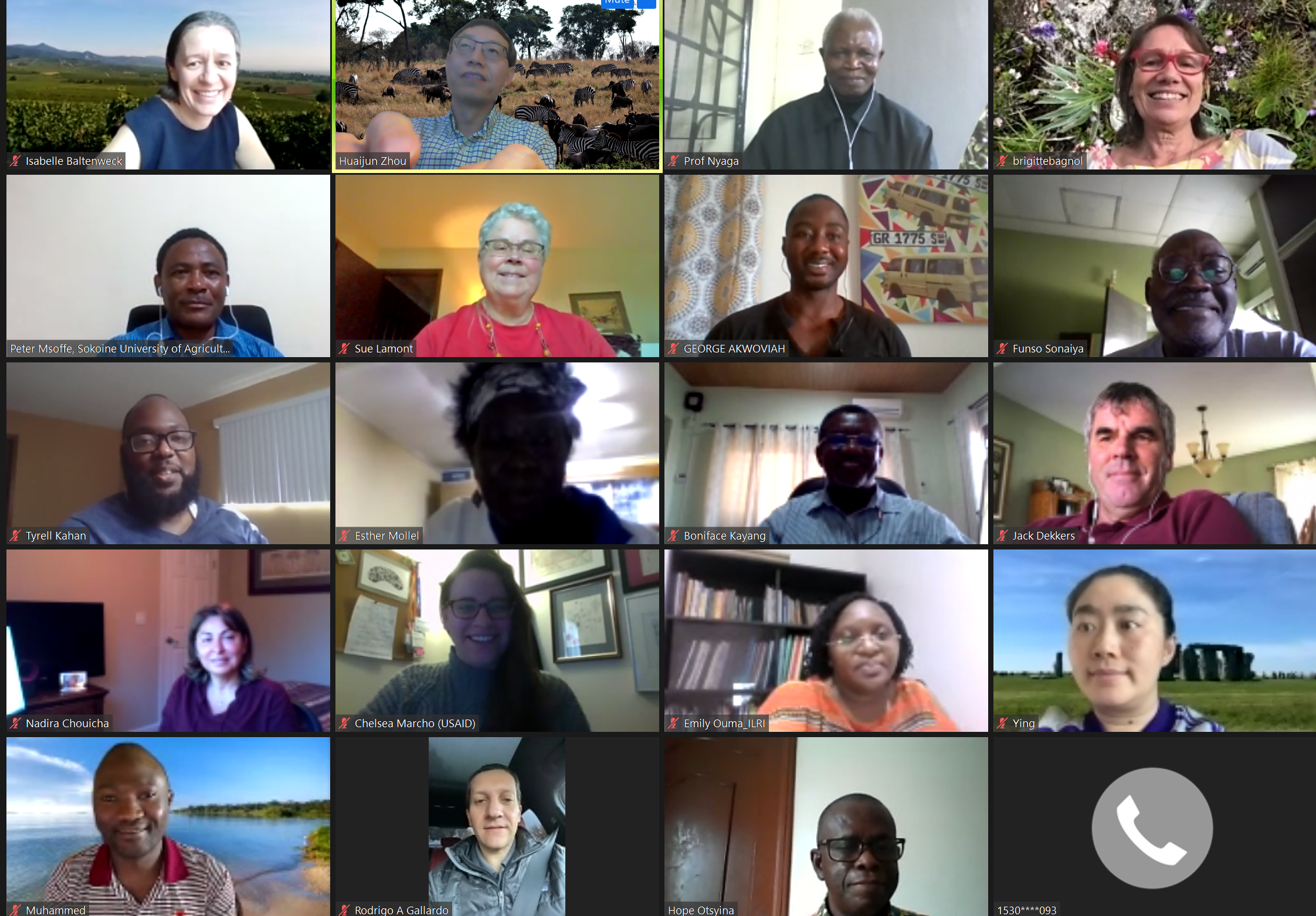 The annual Research Advisory Committee meeting was held virtually this year. The meeting started with an outline of the overall goals and specific objectives of phase II (2018-2023) of the program: the capacity strengthening plan and the discovery, development, and implementation phases of the program presented by Dr. Huaijun Zhou the director of Feed the Future Innovation Lab for Genomics to Improve Poultry. The presentation included an overview of the program's progress to date and an outline for the Year 8 plans of three objectives: 1. Develop a comprehensive genetic selection platform that includes genetic markers, biomarkers, and indicator traits associated with ND resistance, ND vaccine efficacy, and other economically important traits 2. Characterize NDV strains circulating in Ghana and Tanzania; 3. Conduct poultry value chain assessment and develop a business model for breeding and distributing breed with NDV enhanced resistance.
The presentation was strengthened with RAC members and USAID expertise and fruitful discussion on the progress of each objective and related activities with their intending outcomes. The RAC expressed their satisfaction with the accomplishments and promising progress that fulfilled the essential objectives toward developing an economical selection platform that includes genetic markers and indicator traits associated with ND resistance.
The GIP team greatly appreciates the Research Advisory Committee members and USAID for their dedicated time and valuable inputs on the program's progress. We are looking for another successful and productive year.